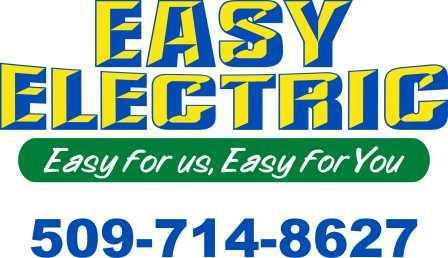 We do the work right, so you can take it easy!
Easy Electric is a local Electrical Company that takes care of families for all of their Electrical repairs in Spokane Valley. We offer a variety of electrical repairs and electrical upgrades to your home. What sets us apart...
We are FAST! Need your work done now, we can get to it right away.
We love Small Jobs
Up front pricing
Communication before throughout the process
Ready to Serve
100% Satisfaction Guarantee
Owner Operated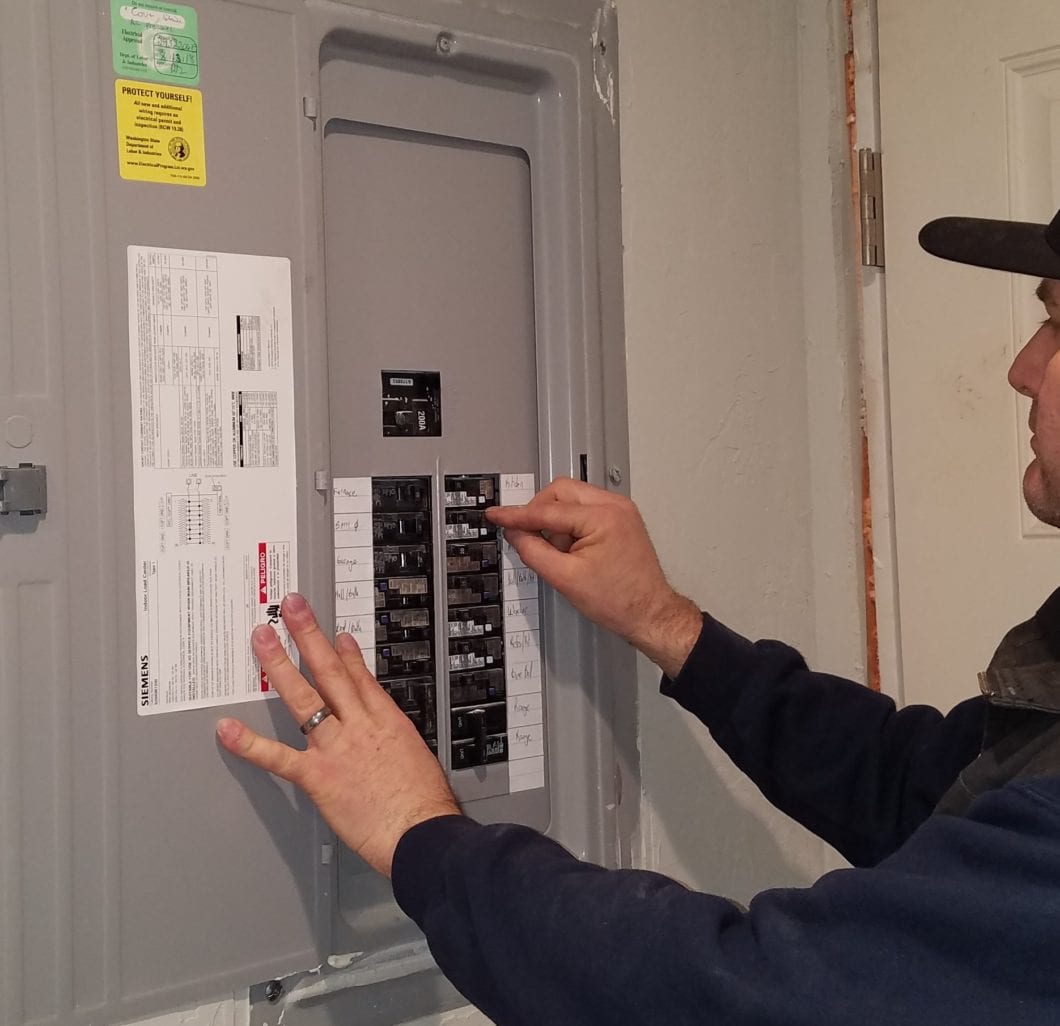 Easy Electric
Easy Electric offers prompt electrical service to customers throughout Spokane, Washington and surrounding areas. As a professional and established electrical contractor, we offer a full range of services for remodeling, new construction, troubleshooting and repairs. Skilled and knowledgeable, Easy Electric responds promptly to your needs. We put customers first and care about quality. It's Easy to see the difference.
Spokane Valley Certified Electricians
Do you need certified electricians in Spokane Valley WA? If so, find out why Easy Electric is the electrical contractor of choice in Spokane and the surrounding areas. We repair, replace and maintain safe electricity in your home. Our professional electricians have years of experience and expertise that we bring to bear on every project, from the smallest home fix to the largest new construction project. We service the whole range of electrical needs for both our residential and commercial customers. We at Easy Electric are the Spokane Valley certified electricians who understand how important your home or business is to you. That's why we treat every house or office we service with the same care we show our own homes. If it matters to you, it matters to us.
Services
There are a host of services that Spokane Valley certified electricians provide. Among our many services are the repair, maintenance, and installation of:
Light fixtures, switches, and smart switches
Comprehensive lighting solutions
Electrical panels and sub-panels
Breakers and Fuses
Interior and exterior outlets
Installation wiring for ceiling fans, water
heaters, dryers and other appliances
Residential and commercial wiring and rewiring
We are the smart choice for certified electricians in Spokane Valley WA who can do all this and more for you.
Safe and Reliable
At the heart of what we do as Spokane Valley certified electricians is ensuring the safe, reliable, and efficient electrical service that powers your life at home and at work. Like a spreading tree, electricity comes into your house through the electrical panel and then branches out into every room of your home. And that electricity which powers so much good must come through a safe and reliable system or it will bring safety hazards into each of those rooms of your home. Easy Electric is here to make sure that your electrical system safely and reliably works for you. As certified electricians in Spokane Valley WA, we take this responsibility seriously.
Customer First
With each and every client we strive to provide the timely and exceptional service you deserve. But even beyond our technical expertise, we strive to set ourselves apart as certified electricians in Spokane Valley WA with our "customer first" philosophy. Our courteous, professional staff will meet your high expectations—every time. And if there is ever a problem, we will make it right for you.
If you are looking for certified electricians in Spokane Valley WA, look no further than Easy Electric! Call us at 509-714-8627 to schedule an appointment and estimate. Let us get started as your Spokane Valley certified electricians today!

CUSTOMER FIRST APPROACH
Our electricians' attitude is customer-focused and we define excellence from our customer's perspective. We take pride in prompt and efficient service. As a company, it is our mission to provide top-notch quality service and that every home or place of business is treated as if it were our own.

FAIR PRICING
There are no surprises at Easy Electric. Our electricians always keep our customers well informed so everyone is on the same page. We believe in an honest and upfront approach to pricing and you never have to worry about sneaky extra charges. Every job is quoted before we get started and highly communicated along the way

ELECTRICAL SAFETY INSPECTIONS
Easy Electric offers an extensive Safety Inspection for FREE with every service to survey and discover possible dangerous electrical problems. Safety is our #1 priority: we use only contractor-grade materials and meet all the standards and applicable codes necessary to ensure that everything will be done safely.

RESIDENTIAL & COMMERCIAL
If you need an electrician in Spokane WA, and surrounding areas, our electricians are highly skilled and trained in home wiring, electrical repair and troubleshooting of all kinds. Easy Electric is a licensed and insured residential & commercial electrical contractor.
Family Owned & Operated since 2006
I'm Mike McConnell, and I am the owner & operator of Easy Electric.
My family and I love Spokane, and we have a passion to serve the community in which we live.
Tell us how we can serve you today!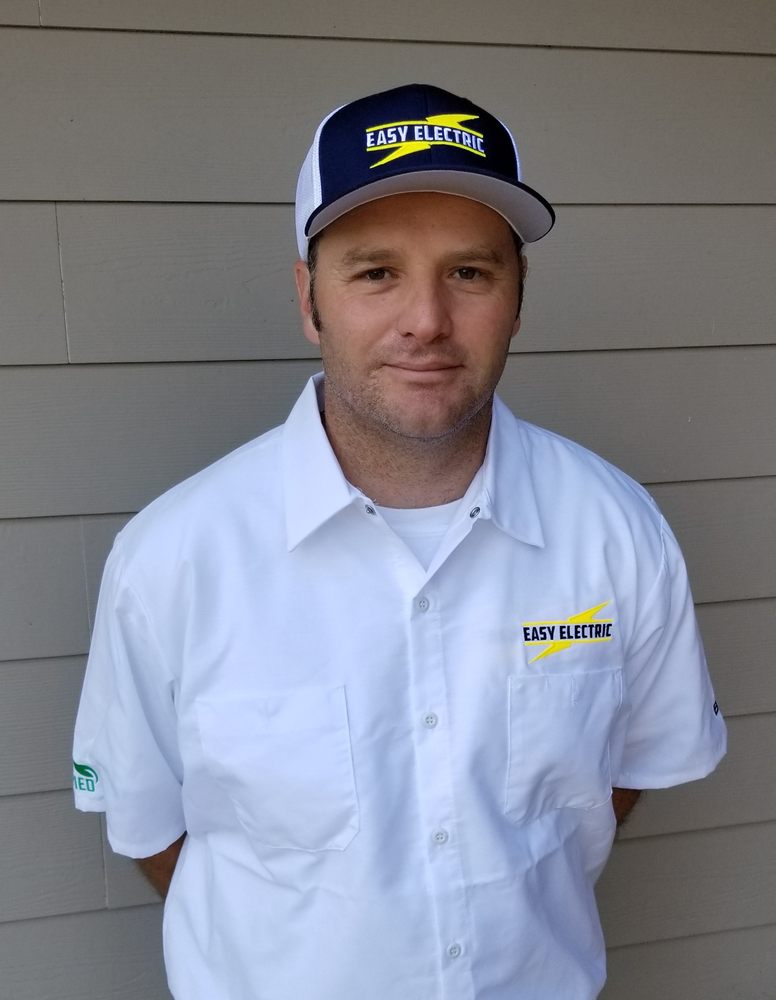 Easy Electric's Staff
2 Master Electricians!
We are Washington State Licenses, bonded and insured
My team has over 35 years of experience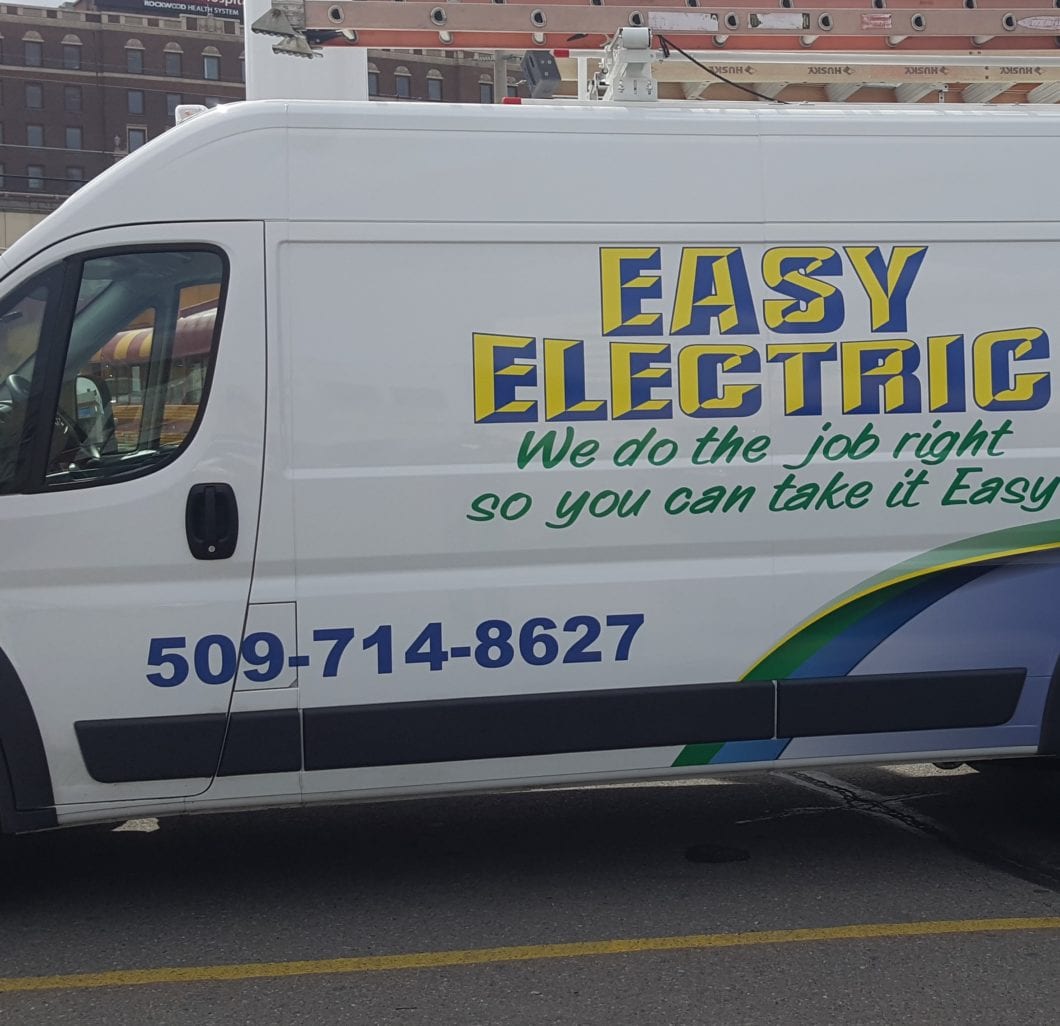 A Few Electrical Services We offer
We provide top of the line electrical services in your area. Select one of our services below to learn more about the work and guarantees we offer.
Easy Electric Servicing Spokane
Welcome to Easy Electric , we're excited to have the opportunity to work with you. Contact us today to discover how we can work together to solve your electrical needs. Whether you're looking for electrical installation, repair, or have other electrical related work, our team of proven electrical technicians won't stop working until you're one-hundred percent satisfied with our service.